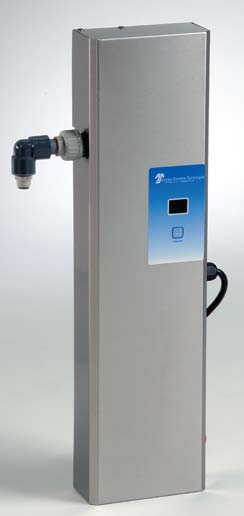 VIZION offers systems that remove almost all suspended particles from the water, which yields filtered water for point-of-use applications and fewer maintenances issues related to poor water quality.
The Point-of-Use systems use self-cleaning ultra filtration cartridges to reduce almost all particles as small as .015 microns, substantially reducing microbiological contaminates and providing healthy drinking water. The UF's self-cleaning ability extends the life of the cartridge and allows the system to operate with very little user intervention.
The UFC-216 is housed in a stainless steel cover to securely protect the filtration unit.
NOTE: TAC systems available for scale reduction.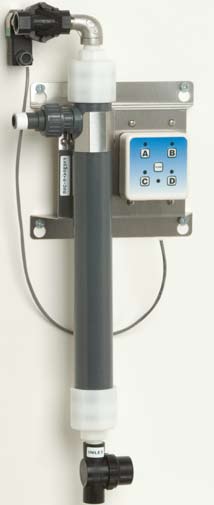 Features and benefits:
.015 micron ultra filtration removes almost all suspended particles, assuring consistent high quality water.
Self-cleaning capabilities assure long time between cartridge changes.
Microbiological reduction provides healthy drinking water.
Operation simplicity.
Small footprint makes system ideal for Point-of-Use applications.