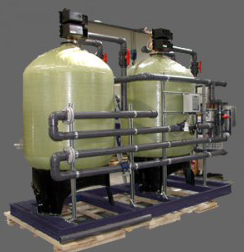 Let H2o Baja Design, Engineer, Manufacture and Install Your Commercial Water Conditioner
H2o Baja specializes in the design and manufacturing of Commercial and Industrial Water Softeners. There are many benefits of Commercial / Industrial Water Softening.
Eliminate the harmful effects of hard water resulting in:
Scale Prevention
Boiler Protection
Plumbing Fixture Protection
Appliance Protection
Laundry Lasts Longer – Brighter Whites and Colors
Spot Free Silverware and Glasses
H2o Baja will quote Commercial and Industrial Water softeners on an individual basis. Each location has its own special needs, sizing, flow rate, and installation requirements. Our Engineering Department will go over your specifications and specific application and make recommendations and pricing from there. Depending on the size of the system, it can be built on a skid mount or shipped in a broken down state for ease of shipment. In most cases, if you are a local vendor or contractor, Dime can ship, assemble, install, set up, and teach your employees the basics of the equipment.
With our over 100 years of combined experience in the Water Conditioning Industry, you can be confident in the products, recommendations, and pricing we offer: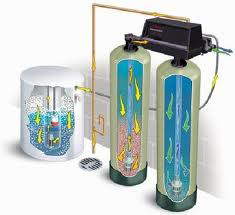 Types of Commercial / Industrial Water Softeners:
Single Tank Applications
Skid Mounted Softeners
Water Softeners Designed for 24/7 requirements
Twin Alternating
Metered Softeners
Multi Media Softeners
Water Softeners Engineered in Parallel
Unlimited Pipe Sizing or Flow Rate Requirements